Web Design Malaysia price can have a wide range while you're doing your research. How much should a website cost you in 2022?
When you are looking to have a website built, the first thing you need to do is get pricing from different developers. However, what you may not realize is that there is a lot of information that developers typically hide from potential clients when it comes to pricing. For example, many developers will quote a low price for the initial development of the website, but they will not include the cost of hosting or ongoing maintenance in that price. As a result, you may end up paying much more than you expected once the website is up and running. Additionally, some developers may also charge hidden fees for features that are not essential to the functioning of the website. Before you commit to working with a particular developer, be sure to get all of the pricing information in writing so that you know exactly what you will be paying for.
A simple website can cost you between RM1,000 to a Six-Figure Price Tag Website or even higher. Why such a huge gap you may ask? The cost of a website could run up proportionally depending on the complexity, design and animations that are being found within the website system.
"Building a website is like constructing a property, which requires engineers and architects to ensure the foundation of the website is rock solid. You even have to hire some experts to maintain the website to ensure the smooth and seamless experience for your website visitors" – Rebrand Malaysia.
Before we begin to talk about website design price Malaysia, let's talk about when and why you should have a website to begin with.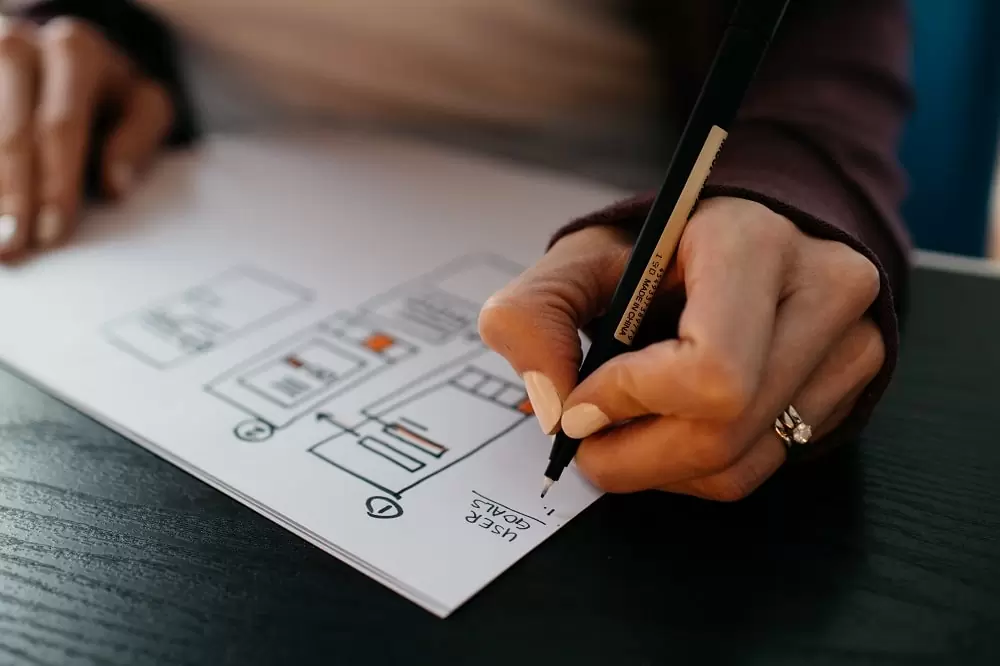 Reasons to have a website:
Wanted to have a digital presence and representation of your business.
Getting ready for digital marketing campaigns such as Facebook & Google Ads.
Appear more professional and trustworthy for your potential prospects and convert them into customers.
Collect potential leads and subscribers that are loyal to your brand.
Implement an automated system for your everyday processes.
Trying to sell products and collect payments directly from your customers.
Sounds fitting for your current situation in your business? Seems like you're quite ready to have a brand new website then. Now, let's discuss the website design malaysia price.
We've mentioned that the price range for creating a brand new website is from RM1,000 and can go up to RM100k+. Let's break down each and every component that might be contributing to this amount.
Domain name: RM40 – RM120 / year
Web Hosting: RM200 – RM5,000 / year (depending on the host specifications)
Content Writing: RM1,500 – RM20,000+
Visual Designs: RM1,000 – RM50,000+
Content Management System: RM500 – RM10,000
E-Commerce Functionality: RM1,000 – RM20,000
Search Engine Optimisation (SEO): RM1,000 – RM2,500 per month
Search Engine Marketing (SEM): RM1,000 – RM5,000 per month
Social Media Marketing (SMM): RM2,500 – RM5,000 per month
Ongoing Maintenance: RM300 – RM3,500 per month
Technical Man Hours: RM65 – RM300 per hour
There are a few things that website developers typically don't tell you about pricing. First of all, most websites need to be hosted on a server, and that costs money. You may be able to get away with a shared server for a small site, but if you have a lot of traffic or need special features, you'll need to pay for a dedicated server. Additionally, all websites require some degree of maintenance, such as backing up data and applying security patches. And finally, as your business grows and changes, you'll likely need to make updates to your website. These costs can add up quickly, so it's important to be aware of them from the start. By understanding all of the potential costs involved in owning a website, you can make sure that you're prepared for them down the road.
Mental Notes to Self:
Domain Name – The name and address of your website that allows people to search using a search engine such as Google. Example of domain: www.rebrand.com.my. Domain names are used to identify your website in a unique way so that people could visit them by just typing the names without remembering the IP Addresses of a website.
Web Hosting – Every website requires a web host to host their contents in a physical server which can be located anywhere in the world. Without a host, web visitors could not visit your website even though they know your domain name. Remember that domain and hosting go hand in hand with each other and you should not miss out on one of them if you're trying to launch a website for your business.
Copywriting – Contents on your website are also known as copywriting in which you might have to hire a copywriter that is proficient in a particular language. A compelling copywriting could upsell your products or services with a huge tone difference and entice potential customers to make a purchase.
Rebrand Malaysia specially design and craft our website packages that comes with high quality artwork yet affordable price tag to aid small businesses and enterprises like yours to digitialize and ready for the online transformation that every business are shifting to.
Our website price Malaysia and packages range from RM999 to RM10,000 or above.
Packages

Descriptions

Pricing

One Page Website

Suitable for clients that want a simple one page website.

Recommended for businesses that are trying to run marketing campaigns that directs traffic to this landing page for conversion purposes.

1 Page website with 5 sections or rows.

Ready made template, no customizations.

1 Year Domain & Hosting included (Worth RM500)

RM999

Standard Web Design

5 Page Website (Home, About Us, Services / Products, FAQ, Contact Us)

Mobile Responsive

Premium Website Template

1 Year Domain & Hosting included (Worth RM500)

Minor customisation on HTML & CSS

1 Year Domain & Hosting included (Worth RM500)

RM2,600

Premium Web Design

10 Page Website

Mobile Responsive

Premium Website Template

1 Year Domain & Hosting included (Worth RM500)

Minor customisation on HTML & CSS

1 Year Domain & Hosting included (Worth RM500)

RM3,600

E-Commerce Website

Contains all the above in Premium Web Design

Integrate Payment Gateway to collect payments from website visitors

Initial upload of up to 25 Products

Online System Walkthrough Session (Order, Stock Management, Email Notifications & Payment Verification)

1 Year Domain & Hosting included (Worth RM500)

RM4,500

Custom Build Website

Highly recommended for clients that want a unique website design that is not similar in the market.

Suitable for clients that require high complex requirements and functions available in their website.

Highly flexible in terms of design and function introduction that are prepared for long term commitment and readiness.

RM8,000+
Malaysia Website Design Price: www.rebrand.com.my/web-design-packages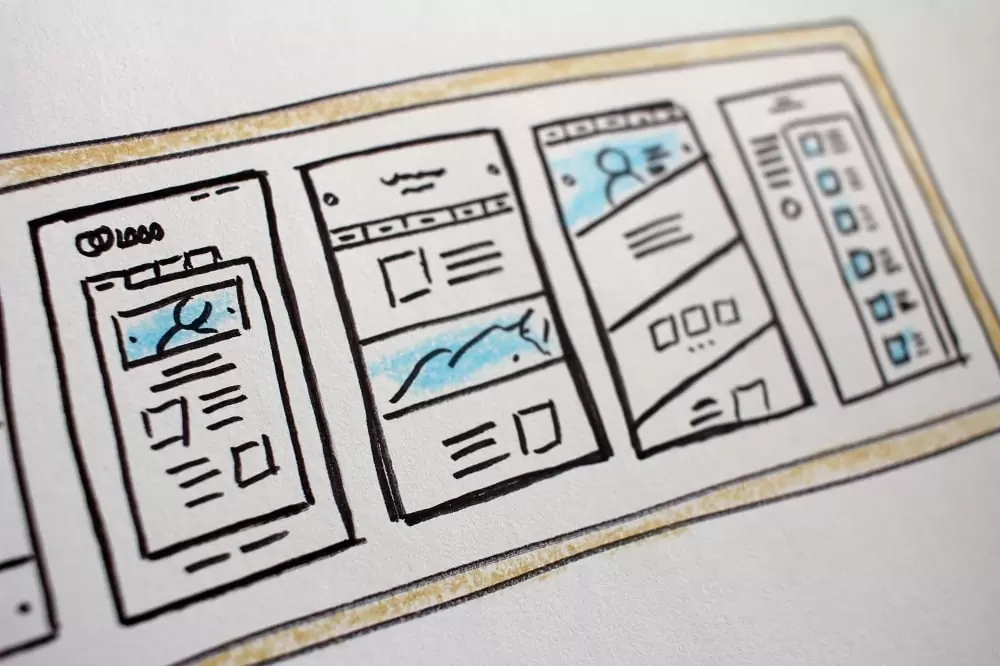 Launching a brand new service or products requires dedication and commitment. Having a website could definitely result in a huge uptick on your revenue when coupled with an effective digital marketing campaign.
When it comes to website development, there are a lot of factors to consider. How complex does the site need to be? What kind of features do you need? And, of course, how much is it going to cost? If you're not careful, the cost of web development can quickly spiral out of control. Fortunately, there are ways to keep costs down. One option is to use a professional web development company like Rebrand Malaysia. With years of experience in the industry, we can help you build website Malaysia that meets your needs without breaking the bank. So if you're looking for a cost-effective solution for your next web development project, be sure to contact Rebrand Malaysia.
Rebrand Malaysia specializes in Web Design / digital marketing solutions including web design, ecommerce, digital marketing, content writing, SEO, domain and hosting. We've successfully helped more than 200+ clients within Malaysia & Singapore in achieving their business goals and objectives.
Check out our portfolio: www.rebrand.com.my/portfolio
Call us at : 011-3957 0709
Email us at: [email protected]
WhatsApp: https://wa.link/a2qbik
Latest posts by Clement Ng
(see all)