Spice Your E-Commerce Website Up With These 5 Features in 2023.
As the world shift towards digitalisation becomes more apparent, e-commerce has become an increasingly important trend in Malaysia. This trend is expected to continue in 2023, and businesses in Malaysia that fail to adapt to the changing landscape of retail risk falling behind their competitors. The growth of e-commerce in Malaysia presents a vast range of opportunities for businesses to increase their reach, customer base, and revenue streams. 
Turning Window Shoppers Into Wallet Openers
Having a large number of website visitors is great, but what really matters for e-commerce businesses is converting those visitors into paying customers. Window shoppers and those who spend a lot of time on your site have the potential to convert into actual buyers, so finding ways to convert them into actual buyers is critical. It is the responsibility of e-commerce businesses to optimise their websites so that these visitors can easily find what they are looking for and make a purchase. 
An e-commerce pop-up is a promotional or informational pop-up message that appears on your e-commerce website when someone visits your website. It is a marketing gimmick to grab the attention of your audience.
For example, recommend new products, share content, and introduce time-sensitive offers to encourage your audience to take some action. The main purpose of placing pop-up ads on your e-commerce website is to boost conversions and reduce bounce rates. Interrupt them with an eye-catching Call-To-Action (CTA) and direct them to the desired destination.
Benefits of Pop-ups
 Increase Conversion

 Collect Customer Data (Build Email List)

 Encourage Engagement

Increase Time On Site
3 Types of Pop-Up
1. Entry Pop-Up
Entry pop-ups are triggered as soon as a user lands on your website. Entry pop-ups effectively grab users' attention and encourage them to take action.
Content suggested:
 Offer Special Discounts such as first-time buyer promotion

 Promote New Product
2. Scroll-based Pop-up
Scroll-based popups are triggered after the user has scrolled down a certain percentage of the page. They can be used to promote related products or provide additional content that the consumer might find interesting.
Factory Eyewear, a fashion-forward eyewear company, is known for its innovative designs and cutting-edge products in Kuala Lumpur. To keep users engaged and increase the chances of making a purchase, we helped the company implement a scroll-based pop-up that offered customers a 10% discount on their first order. 
Visitors were required to sign up for an account and receive the discount by applying a promo code to any item purchased. This strategy was successful in attracting visitors to purchase items on the website and also allowed Factory Eyewear to collect valuable customer data, such as email addresses for marketing purposes. 
3. Delayed Pop-up
Delayed pop-ups are triggered after a user has been on your website for a certain amount of time. One way to estimate the appropriate amount of time for pop-ups is to refer to the Google Analytics report, which shows "Average amount of time people spend on your website". This report can provide insight into when users are most likely to engage with and accept pop-ups, making it less likely to be seen as an interruption.
 Bonus Tips: A limited-time coupon drives a sense of urgency, it will encourage the shoppers to make purchase decisions without distraction. 
#2 Social Media Integration
Integrating social media into e-commerce websites is essential for businesses looking to reach a wider audience and build brand loyalty. By integrating social media into your e-commerce website, you can create opportunities for customers to interact with your brand on a more personal level, which can help build brand loyalty and increase customer retention.
Social Sign-in Options 
Social sign-in helps users login into your e-commerce store through social media networks such as Facebook, Instagram, or Gmail. Visitors can browse your website without the annoyance of creating a new account and it also encourages on-site interactions as visitors can easily comment on your website. 
Social sign-in can assist increase website traffic as users are more likely to share information from websites that they can easily log in to. As a result, social sign-in is a must-have feature for any website looking to increase user engagement and establish a loyal following.
Here are the 3 benefits of social login in e-commerce
 Boost Sign-Up Rates

 Reduce Cart Abandonment

 Retarget Marketing
Tick Tech Go, is an online camera store that offers a wide selection of photographic equipment in Malaysia. In order to provide a great user experience, we suggested implementing a social login feature that allows visitors to log in to the site through an assistant on social media networks. This has sped up the login process for visitors as it helps lower the barriers for shoppers to access their website.
#3 User-Friendly Navigation
A user-friendly website means that the website is easy to navigate, intuitive, and visually appealing. When customers can easily find what they are looking for and have a positive experience on the website, they are more likely to make a purchase and become repeat customers. 
On the other hand, if the website is confusing or difficult to use, potential customers may become frustrated and abandon their shopping carts, resulting in lost sales and a negative perception of the brand. Overall, a user-friendly e-commerce website is critical to success in today's competitive online marketplace.
5 Tips To Make Your E-Commerce User-Friendly  
I. Mobile Responsive
A mobile-responsive website provides a seamless user experience from mobile devices to desktops. Especially for e-commerce websites, a mobile responsive e-commerce website is very important because customers want to easily browse and purchase products on your website, especially on mobile devices. According to a survey,
62% of Malaysian consumers
use their mobile devices to shop online, which contributes to 50% of Malaysia's e-commerce sales.
Lotus Pappadam is a manufacturer of various types of Pappadams in Perak and they want their customers to have a seamless shopping experience on their website. To achieve this goal, they have worked closely with us to ensure that their website is optimised for mobile devices. 
By focusing on mobile responsiveness, our team ensured that all aspects of their website, including images and text, were easy to read and interact with on any device. With these improvements, customers can enjoy a pleasant browsing experience that enhances their understanding of the product and helps them make an informed decision when choosing their favourite pappadams.
II. Precise Call-To-Action (CTA) 
A CTA or call to action is designed to encourage specific actions. It can tell users to take certain actions, such as signing up for a newsletter, adding a product to their cart, or completing a purchase. An effective CTA button must be clear, compelling, and prominent. Here are examples of CTAs.
 Shop Now

 Add To Cart

 Checkout

 Subscribe Now
III. Implement Progress Bar On Checkout Page
Implementing a progress bar on the checkout page is important because customers will know how much longer they have to complete their purchase. This section is important because it is also probably the biggest reason for cart abandonment. This is because without a progress bar in the checkout process, customers may think there are still long steps to go, get bored, and give up. 
IV. Structure Product Categories (Sort and Filter Options)
Product categories are designed for shoppers to navigate and discover products. Product category pages stand as an important path to sales. It can help the shopper to reach their desired product quickly and easily. An efficient e-commerce website should understand the buyer journey and remove barriers to conversion. 
Here are the 5 essential filters users need on the product category page. 
 Price Filter

 Rating Filter

 Type Filter

 Size Filter

 Colour Filter
V. Implementing Website Search 
A search bar is the first start in the buyer's journey. Including a search bar in an e-commerce website is essential for improving the customer shopping experience, increasing sales, and gathering valuable data insights. By including a search bar on your website, customers can quickly and easily find the products they are looking for, reducing the time and effort required to navigate through your website.
In addition, by tracking search queries, e-commerce businesses can gather valuable insights into the products and services that customers are most interested in, allowing them to make data-driven decisions to optimise their product offerings and improve the overall customer experience. 
Home > Search > Search Result is the least helpful breadcrumb. A smart breadcrumb should direct customers from one product to another without resetting the search and starting again. For example, this business uses the breadcrumb in the product search so that customers can choose the feature they want by clicking on the breadcrumb in order to obtain a more accurate result without voiding the entire search.
An effective checkout process and design can increase the conversion rate of an e-commerce website. Cart abandonment is increased by a complicated checkout procedure, such as requiring a customer to create a new account before checking out. Customers who encounter friction throughout the online purchasing experience are more likely to abandon their shopping carts. 
3 Reasons For Cart Abandonment
I. Poor User Experience
A poor user experience can drive up shopping cart abandonment rates on your e-commerce website. Every window shopper expects to have access to product information in a simple, clear, and fast way. Difficulty in accessing product information will lead to shopping cart abandonment. Therefore, it's crucial to make sure that accessing product information is easy and straightforward. Additionally, you can further improve the user experience by making navigation between the store and cart effortless.
One characteristic that most successful e-commerce businesses have in common is providing a great shopping experience. Ensuring your customers have a positive shopping experience is the key to e-commerce success.
Ii. Complex Checkout Process
A quick and simple checkout procedure is essential for improving the user's shopping experience while placing an order. A long and perplexing checkout procedure might frustrate shoppers and raise the likelihood of them abandoning their shopping cart. For example, mandatory account creation before buying is a major cause of shopping cart abandonment.
Bonus Tips: Don't make the customer fill out their shipping address and billing address if both are identical. 
Xyoh Apparel, a full-service T-shirt printing company based in Ipoh, also offers ready-made T-shirts and embroidery services for T-shirt garments, uniforms, and caps. The company's commitment to providing a positive shopping experience for its customers is reflected in its implementation of our 3-click checkout process strategy, which has been highly successful in simplifying and streamlining the buying process. This approach has helped increase customer satisfaction and improved the overall shopping experience. 
III. Limited Payment Options
Offering a wide range of payment options is a key factor in the success of any e-commerce website. As online shopping becomes increasingly popular, customers want to be able to pay using the method they prefer. Failure to offer a variety of payment options will inevitably lead to a limited checkout experience and ultimately to shopping cart abandonment.
Payment gateways are third-party services that process online payments, and they can support a variety of payment methods such as credit cards, debit cards, e-wallets, and bank transfers. If an e-commerce website supports only a limited number of payment options through its payment gateway, it may cause customers who prefer other payment methods to abandon their shopping carts. Therefore, it is important for e-commerce businesses to choose a payment gateway that supports multiple payment methods to provide a seamless and convenient checkout experience for their customers.
Click here to learn about the 5 Most Popular Payment Gateway Malaysia in 2023
Let's check how satisfied your customers are with the checkout experience on your website
To determine your shopping cart abandonment rate, click here. It's important to keep in mind that a high abandonment rate is not always a negative sign, as customers may be using the shopping cart as a way to compare prices or save items for later use. However, if the abandonment rate is consistently high, this could be a potential problem in the checkout process or in the user experience of your website that may need to be addressed.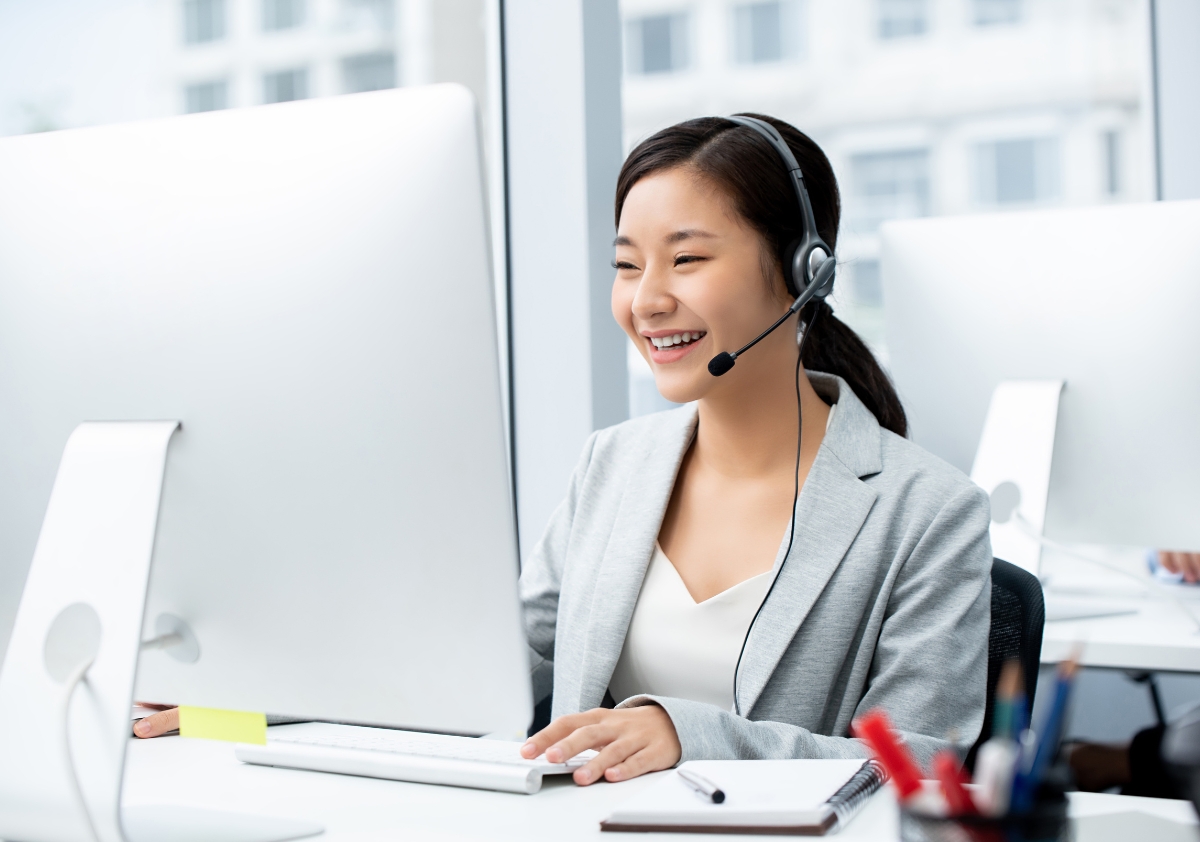 Customers demand prompt responses to their inquiries in today's fast-paced environment. A live chat system allows your business to provide instant customer support while maintaining a personal touch. By including a live chat widget on your website, you may increase client trust and confidence. You'll be able to respond to their queries in real time and assist them in making informed decisions regarding your products and services. 
In today's fast-paced world, it can be challenging for businesses to provide the level of customer service that shoppers expect. Chatbot systems provide a solution by automating repetitive queries while yet maintaining a human touch. Online businesses may improve their customers' shopping experiences by implementing chatbots in their e-commerce websites. 
The main advantage of chatbots is that they can provide 24/7 support without needing 24/7 staff. Furthermore, by remembering client preferences and proposing items, chatbots can assist to tailor the shopping experience.
Yein & Young is an e-commerce store that offers a minimalist skincare range that helps detoxify skin after years of exposure to chemicals and pollutants. The team needed a communication platform to provide instant customer support at every stage of the customer journey. 
As an e-commerce website builder, we helped them to create a chatbot system to provide customer support, such as enabling customers to track their orders after the purchase. The chatbot helps reduce employee workload as it automates repetitive questions and also helps generate a positive shopping experience.
Is Your Turn To Make Your E-Commerce Website A Money-Making Machine
There is no one-size-fits-all way to maximise conversions and traffic to your online business. Buyers are influenced by convenience at every stage of your ecommerce store's buying process, from research to post-purchase. 
To maximise conversions and traffic to your online business, consider incorporating important features that enhance your customers' shopping experience. These features include pop-up marketing, social media integration, user-friendly navigation, efficient checkout, and 24/7 live chat support. By focusing on these key features, you can create an enjoyable and convenient buyer's journey that will lead to more sales.
You can check it out here to learn about the Top 6 eCommerce website builders in Malaysia.
Fuel Your E-Commerce Store Growth With Rebrand Malaysia.
Rebrand Malaysia is a full-service marketing agency in Malaysia and Singapore, offering a wide range of marketing solutions to over 250+ satisfied customers. One of our key offerings is our scalable e-commerce solution that is easy to use and affordable, making it a popular choice for multiple clients. With our expertise and experience in e-commerce, we have helped numerous clients to grow their online businesses and achieve their goals.
Check out our portfolio: www.rebrand.com.my/portfolio
Get a FREE 30-minute consultation with Rebrand Malaysia Now!
Subscribe to our newsletter to always be up-to-date with the latest online marketing trend!
Call us at : 011-3957 0709
Email us at: [email protected]
WhatsApp: https://wa.link/a2qbik
Latest posts by Rebrand Malaysia
(see all)